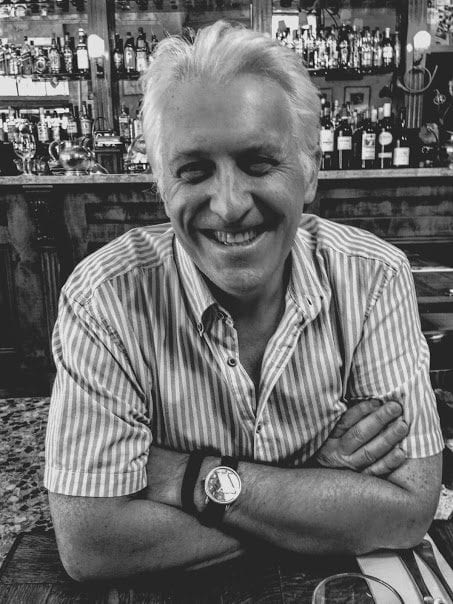 Interview by Scott Jacobsen
*Conducted via email with minor edits.*
The economy has shifted into high gear for knowledge and ability, the currently labeled Knowledge Economy concomitant with the Fourth Industrial Revolution. How has this affected inequality based on standard metrics of knowledge and ability, such as credentials from post-secondary institutions in relevant disciplines?
It has pretty much always been the case that an education will help you get a better job, with better pay and conditions. This is still basically true, though we are seeing even amongst the highly educated longer periods of unemployment, a failure to get "good" jobs, and increasing insecurity in the work that they do get. Why? Because we just don't need the same number of people employed in order to make the economy work. By all means, get a great education, but look at it as much as an investment in developing yourself so that you will have a meaningful life as in getting a good job. Because maybe there is no job to be got.
You have argued for some form of Universal Basic Income (UBI) as fundamental to the "progressive civic" and "economic reinvention." What are other terms or phrases for ideas associated with, but not the same as, UBI? What characterizes them?
There are a number of forms of basic income, not all of them universal. A common one is the idea of a negative income tax. So instead of paying tax, you are paid an allowance, but as you move back into work, get a job, the amount you are paid tapers until finally, you are back to paying tax and must make sure you do your year end tax planning. The real difference between this and a UBI is that it tries to integrate the allowance with the labor market whereas UBI tries to establish an income independent of it.
What makes the UBI plan of action unique?
I guess at heart it is the way it has the potential to break the nexus between remuneration and a job. It recognizes that many of the things we do as citizens and individuals fall outside the normal parameters of paid work but that nonetheless those things we do — from caring for children to volunteering with community organizations or political parties or sports groups — are valuable to society and so it makes sense to recognize that contribution. It also empowers workers to be able to say no to crap jobs offered on a take-it-or-leave-it basis.
What are the most common success stories of UBI or similar programs? Any failures?
Every trial of UBI I know of has been successful in that it has dispelled one of the biggest myths about giving people a no-strings-attached income, namely, that people become lazy and do nothing. Every trial shows almost the exact opposite. One of the most comprehensive trials is the one I talk about in my book, run by UNICEF in India. But similar positive results have been shown in other trials, including the one in New Jersey run by the Nixon Administration.
What city seems the most progressive and forward-thinking in its implementation of UBI?
Hard to say. A number of cities, including Utrecht in the Netherlands, are running trials, as are a couple of cities in Canada and Finland. I think this is great. It builds momentum and adds to the data supporting implementation on a larger scale.
What country seems the most progressive and forward-thinking in its implementation of UBI?
I guess Finland, but I think there are some issues with the route they have decided to take. They have chosen to test a partial rather than a full version. Still, it is good to see a national government move in this direction, however tentatively.
Any advice for would-be policymakers or activists about strategies for the implementation of UBI?
Gather data through trials. With trials, implement them with populations that will receive conservative support. In Australia, that might include rural communities, including farmers. Don't pitch it as "free money" because it isn't. Don't let that description stand. Educate people about the notion of universality and why, in a democracy, it is important that everyone is entitled to certain benefits. Reach out across ideological divides, right and left. Involve business in discussions. Lobby for corporations to set aside a percentage of stock to be held by the government as part of the common wealth. It's going to be a hard sell, so the sooner you start, the better!
And this raises the major piece of advice I would give: don't oversell the idea of Universal Basic Income. As important a tool as it is likely to be for dealing with technological unemployment, it will not by itself solve the various social and economic problems that beset us and we should be careful not to suggest that it will.
This is the Korean version of the text.