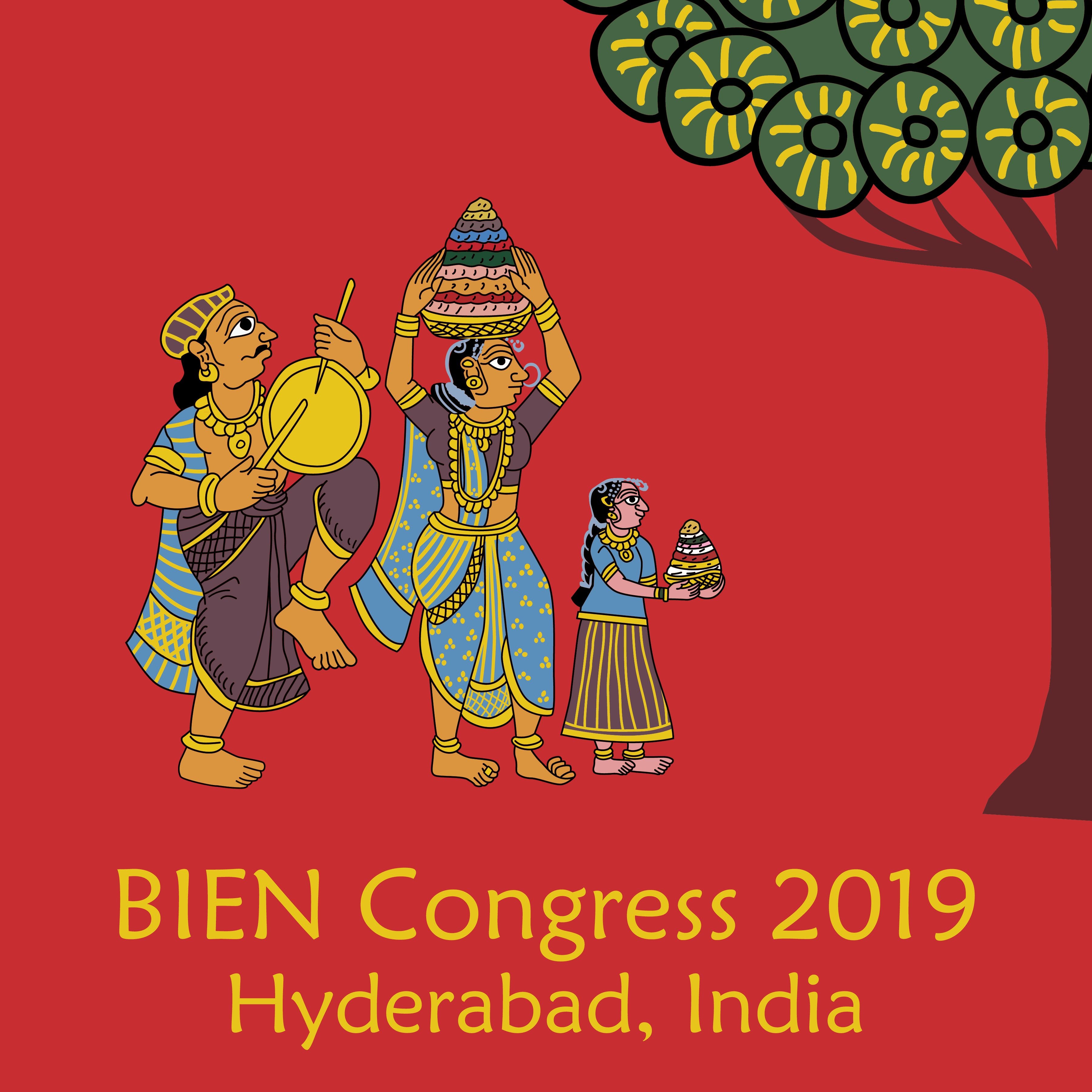 The Call for Papers for the 19th Basic Income Earth Network (BIEN) Congress, in Hyderabad, India, has been released. From the 22nd through the 25th of August 2019, scholars, community organizers and artists are invited to make presentations pertaining to any of the following thematic areas. The abstracts (maximum 500 words) must reach the Local Organizing Committee by February 25th 2019. Please mail your abstracts (in MS Word document between 300 and 500 words) to: 19biencongress.india@gmail.com.
Thematic areas:
1.  Ideological Perspectives on Basic Income

2. Basic Income, Unpaid Work and Women in the Informal Economy

3. Basic Income in Development Aid Debate: Is there a Paradigm-shift?

4. Religious Perspectives on Basic Income

5. Basic Income as a Foundation of a Caring Economy and Society?

6. What forms of Freedom and What kind of Community Life does Basic Income promote?

7. Basic Income and Blockchain Technology: Are there Synergies?

8. Basic Income, Poverty and Rural Livelihoods

9. Basic Income, the Commons, and Sovereign Wealth Funds: Is Public Inheritance an emerging issue?

10. Basic Income Pilots: Opportunities and Limits

11. Basic Income and Political Action: What does it take to transform an Idea into Policy?

12. Basic Income and Corporate Philanthropy: Is Basic Income a better paradigm and way forward?

13. Basic Income and Children

14. Basic Income and Mental Health

15. Basic Income and Intentional Communities: What does this Experience Teach us?
Congress Theme: Basic Income as Freedom and Development
The theme of the Congress is 'Basic Income as Freedom and Development'. Basic Income is an idea that is evoking curiosity and attention of people from a wide variety of national and cultural contexts, from leaders of different socio-political domains. Irrespective of the generic meaning that we attempt to give it, the groundswell that we witness today is producing its own local meanings. Each of these meanings seems to emerge from its own unique contextual starting point. The year 2019 is virtually being declared as the 'Year of the Basic Income', because the idea is reverberating across the world.
In this chaotic multiple renderings and interpretations, we observe that Basic Income is being seen both as Freedom and Development. These two notions are not mutually exclusive or distinctively apart, as often they are made out to be. Development ideally ought to lead to Freedom, and equally so the other way round. In certain contexts, the immediate appeal of the idea of Basic Income seems to be 'Development' in terms of addressing hunger and other forms of deprivation, access to education and healthcare. In other contexts, the immediacy may be felt as Freedom from alienating jobs that most of us are forced to do for a living. In either case, what emerges is that an unconditional Basic Income is seen as having tremendous potential to liberate us from the new forms of slavery that the current phase of capitalist economy subjects us to.
BIEN Civic Forum
The Congress will be held for four days. The first day, on the 22nd August, will be India Day which is being organised under the new BIEN initiative Civic Forum. The deliberations of this day will focus on the Basic Income debate and policy initiatives and the ground level experience in India. All the delegates are encouraged to attend the India Day. The main Congress will be inaugurated on 23rd morning and will conclude at 2:45 pm on 25th August 2019. The General assembly of BIEN will be convened at 3 pm on the 25th August 2019.
Registration of Delegates Those who wish to attend the Congress, please register by filling out the online form. The Delegate Fee structure is as follows:
| | | |
| --- | --- | --- |
| Type of Fee | In Euro | In US Dollars |
| Solidarity Fee | 200 and above | 229 |
| Regular Fee | 125 | 143 |
| Delegates from low-income countries | 50 | 57 |
Delegates from low-income countries are encouraged to attend the Congress, and this fee is at a highly subsidized rate. Those who can afford to pay, please consider opting for Solidarity Fee of 200 Euros and above. Those who have institutional support, please opt for Regular Fee even if from low-income countries.
The Congress is supported by:
LocalHi – travel and logistics
SEWA Madhya Pradesh