FRANCE: Basic Income Summer School
August 17, 2017 @ 9:00 am

-

August 20, 2017 @ 6:00 pm

UTC+2

€90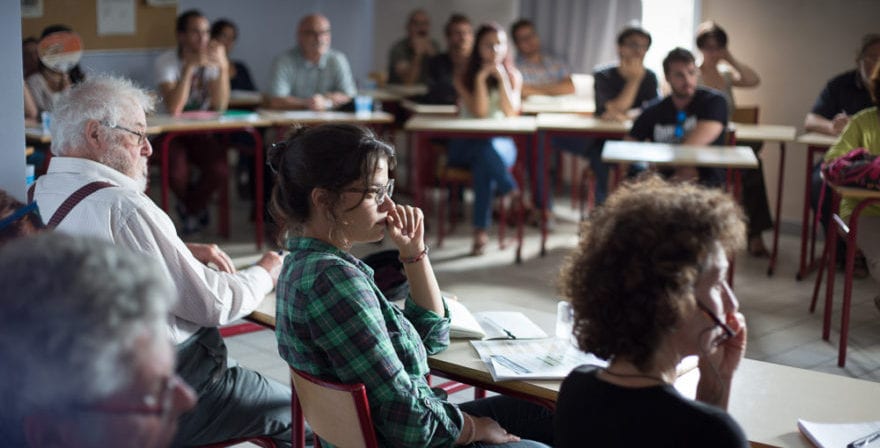 From August 17-20, the French Movement for a Basic Income (MFRB), BIEN's French affiliate, will hold a summer school under the title "towards a society of choice". The event will be held in the Gers, in the southwest of France.
The summer school will include conferences, debates and workshops, with cultural activities in the evenings. Highlights include roundtable discussions on French and European basic income experiments, and what basic income would mean for work, the environment, feminism, democracy and social inequalities. A detailed programme can be found here.
The first MFRB summer school took place in August of 2014, and was attended by over 300 people. The group notes that the context has changed since then, with the emergence of prominent public debate on basic income during the presidential election earlier this year, largely due to the basic income proposal of the Socialist Party candidate, Benoît Hamon. The MFRB aims to use this year's summer school to keep the debate going, and to move from talk to action.
A ticket for the full four-day event, including on-site accommodation and meals, costs €90. À la carte tickets are also available for shorter stays. All tickets and information can be found on the official event page.
Reviewed by Kate McFarland
Photo: Université d'Été du Revenu de Base 2014 CC BY 2.0 Revenu de base